It's not very often that I make a special occasion breakfast. It's funny though because breakfast is my favorite meal of the day and if I could choose what meal to go out to eat for it would be breakfast, hands down. I love it all! Pancakes, French toast, omelets, hash browns, even Cream of Wheat. But if I'm going for a more elegant breakfast, I go with crepes.
Crepes will always hold a special place in my heart. My hubby made me crepes on the day he proposed (and by made, I mean his sister made them and he brought them to me in bed. We were staying at his sister's house in Florida). It was the perfect start to one of the most magical days of my life. Crepes will always hold a romantic connotation in my head so they are perfect for Valentine's day.
This recipe is so versatile. You can interchange any berry for the strawberries. Raspberries would be fantastic. You can use the cream and do bananas and cream crepes. Or apple pie filling and the cream. It's a lot of fun!
You can also make the components all the night before and just put the crepes together in the morning. I would probably still make the crepes fresh in the morning

.
Strawberry Crepes
1 qt strawberr

ies (sliced)
Add all ingredients to a saucepan. Cook over low heat. Use

a potato masher to break up the fruit
. Cook until the liquid thickens. Add additional water a
tablespoon at a time if

necessary.
1 lb (2 packages) cream cheese at room temperature (could use strawberry or re

gular)
1 cup heavy whipping cre

am
In a mixer, whip cream cheese and sugar until soft and there are no lumps.

Add vanilla and cream and whip until smooth.
Put all ingredients into a blender and blend until smooth. (At this point it's

actually

best
to refrigerate the batter and let it rest for about an
hour
to get all the bubbles out but I
rarely do that and they turn out fine.) To make the crepes heat a non-stick pan over medium heat. Spray with cooking spray. The amount of batter you use for each crepe will depend on the size of the pan so I just pour it in and swirl it around so it gets to all the edges.

Cook just until set and then flip and cook for a minute or so more.
To assemble each crepe, spoon on some of the cream filling, top with quartered strawberries and sauce. Roll crepes and top with more fresh strawberries and

whipped cream.
I serve two crepes per person. Depending on the size and amount of filling in the crepes you will probably have extra creme and sauce. You can always save that for more crepes but I actually whipped some brown sugar into my cream and made a great caramel dip for apples. The extra whipped cream and strawberry sauce are great on pancakes

or waffles.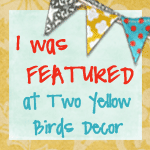 If you loved this recipe, please rate it by clicking on the Magic button.